REDIFINING EXPECTATIONS AND BOUNDARIES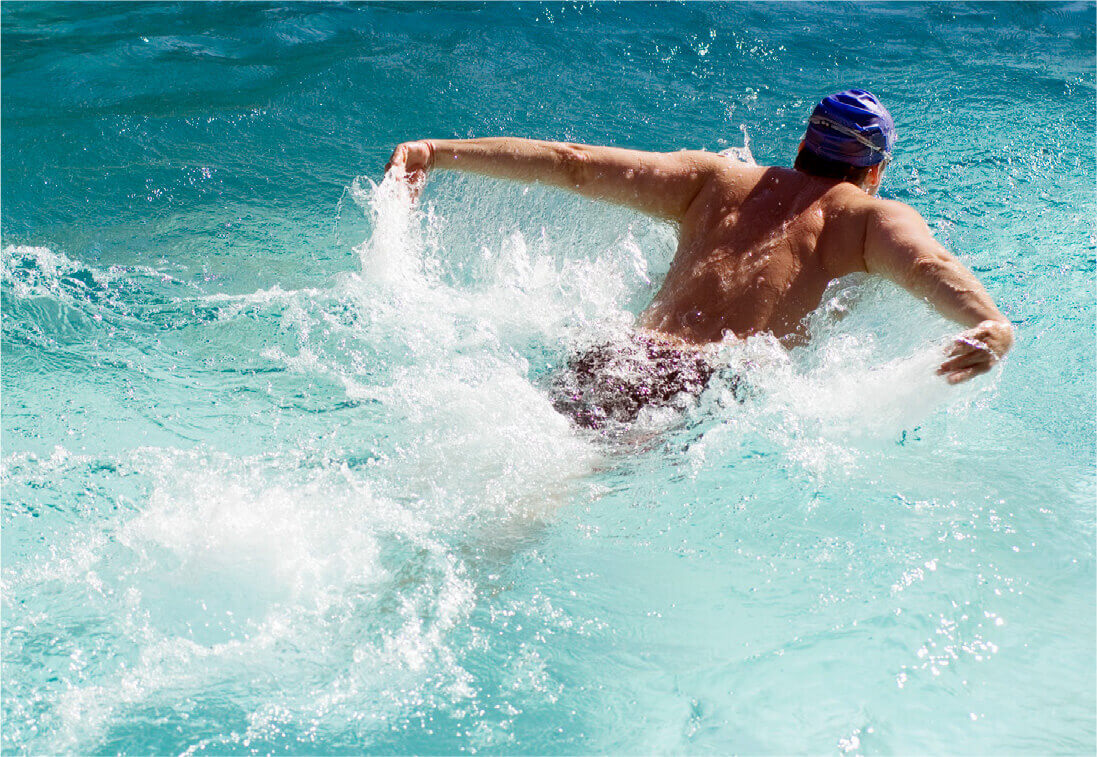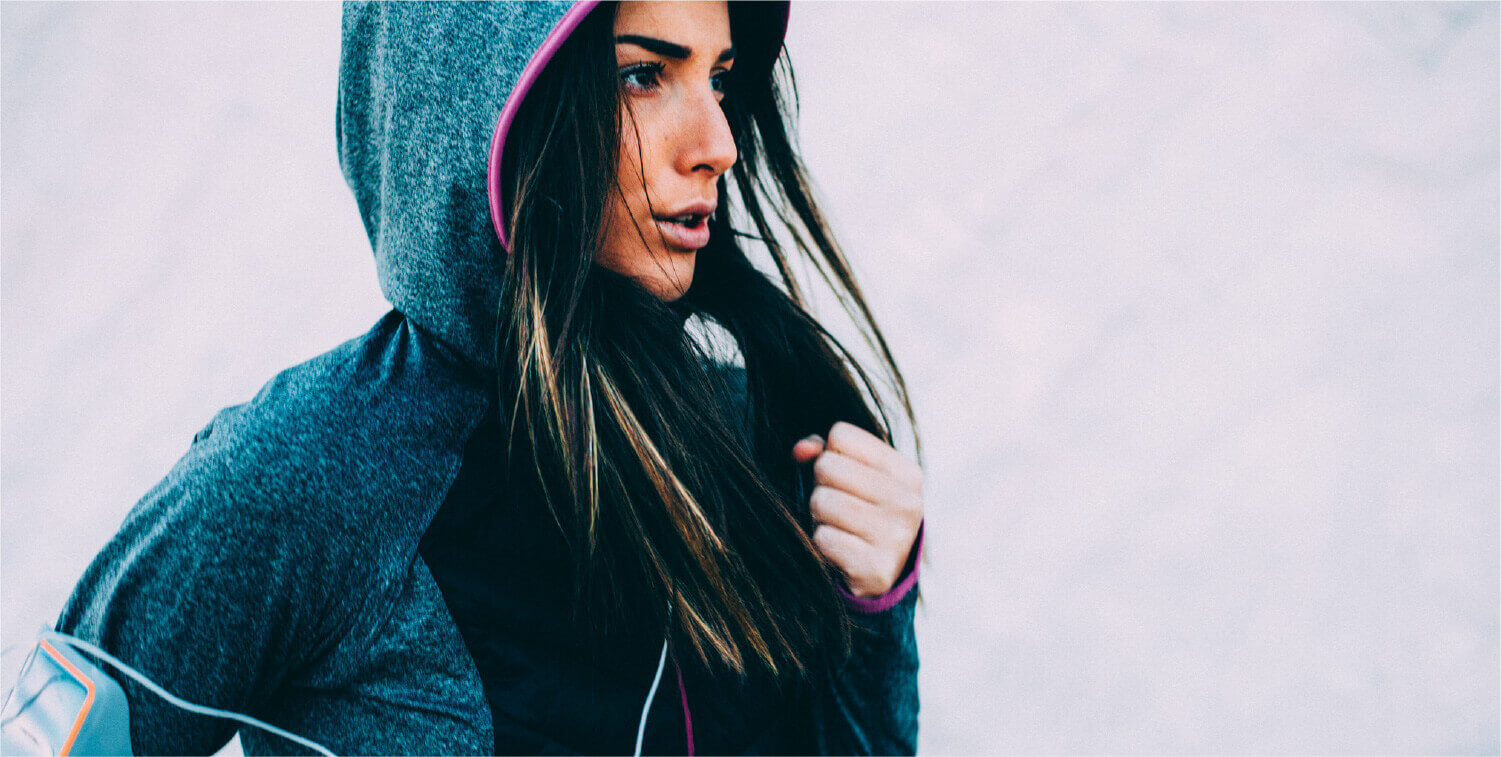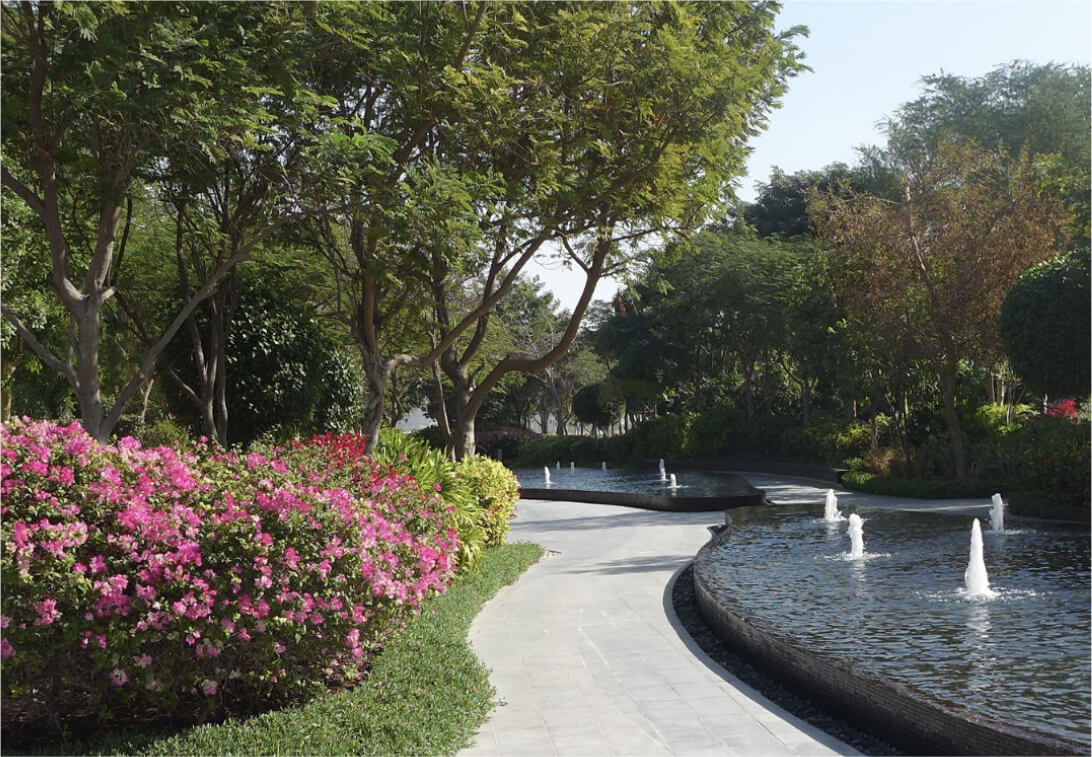 Our upscale residential development has been thoughtfully constructed to enable a luxury lifestyle that guarantees privacy and seclusion along with access to one of Dubai's most vibrant and prestigious communities. Each facet of Mohammed Bin Rashid Al Maktoum City – District One features bespoke lifestyle facilities amid an innovatively designed neighbourhood with top-notch amenities.
Stroll along lush green corridors surrounding the world's largest manmade lagoon, get to know your neighbours at incredible family-friendly community spaces, watch your little ones enjoy themselves in our kids' play areas… And that's not all: every residence also comes with a plethora of superior offerings. Whether you plan to host a glittering gathering on your private lawn, screen a movie in your home cinema or indulge in exciting water sports just minutes away, the choices are endless.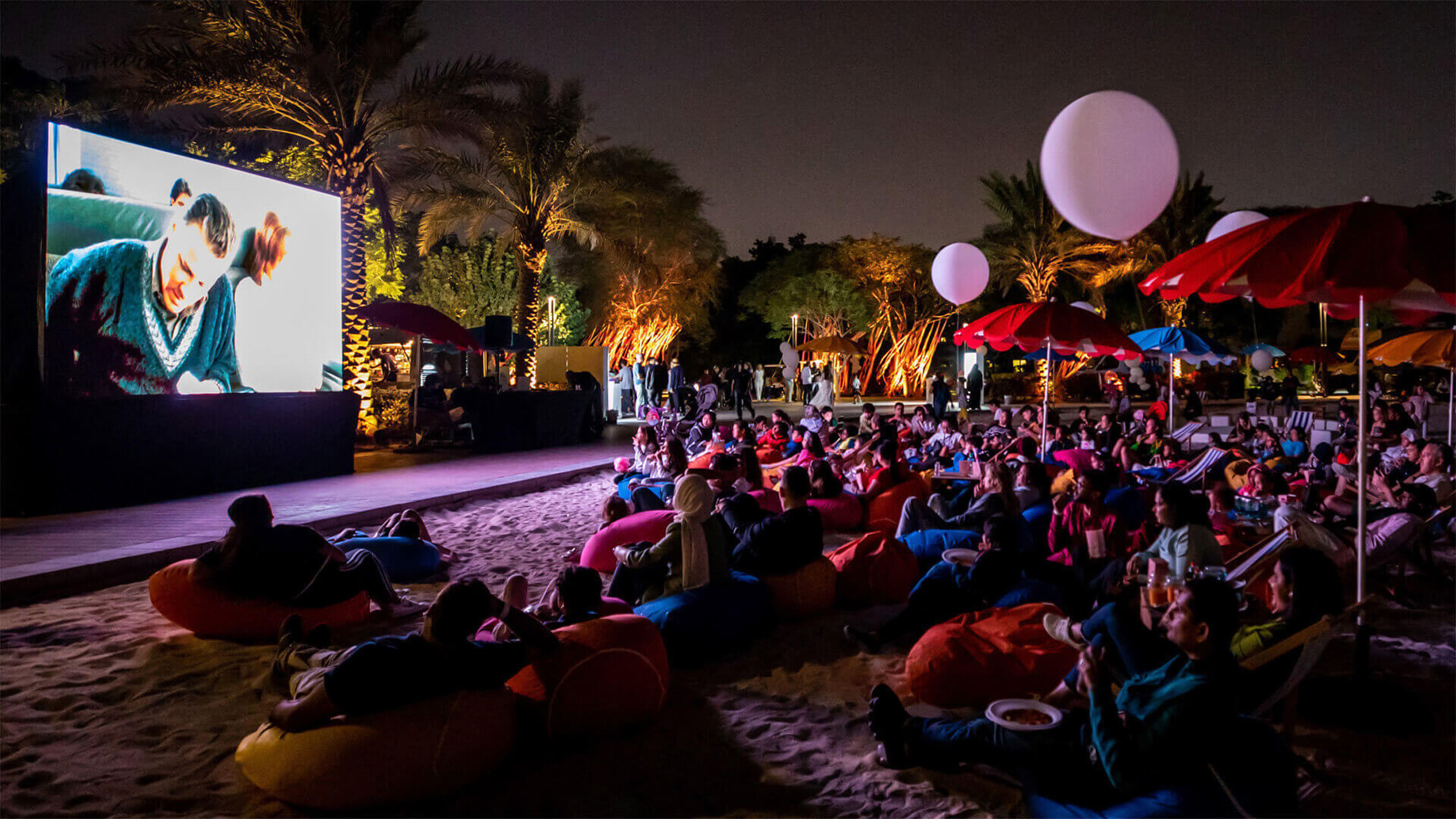 EXPERIENCE THE EXTRAORDINARY IN DUBAI'S MOST PRESTIGIOUS COMMUNITY
When you live at Mohammed Bin Rashid Al Maktoum City – District One, you gain access to one of the city's most vibrant and sought-after communities. Each of our extensive amenities and conveniences has been designed with the highest attention to detail to ensure that your every need is immediately answered. Spend time with your family, friends and neighbours in our strikingly designed community spaces. Drop your children off at our professional nursery or let them have a blast at our kids' play areas.
If you need home supplies, just walk up to a supermarket or pharmacy – we even have a modish café and restaurants where you can relax. For high-end shopping and entertainment, the amazing Meydan One is at your doorstep. Designed with your convenience in mind, every aspect of our low-density gated community guarantees your utmost safety and privacy. That is what makes us one of Dubai's favourite family- and child-friendly residential developments.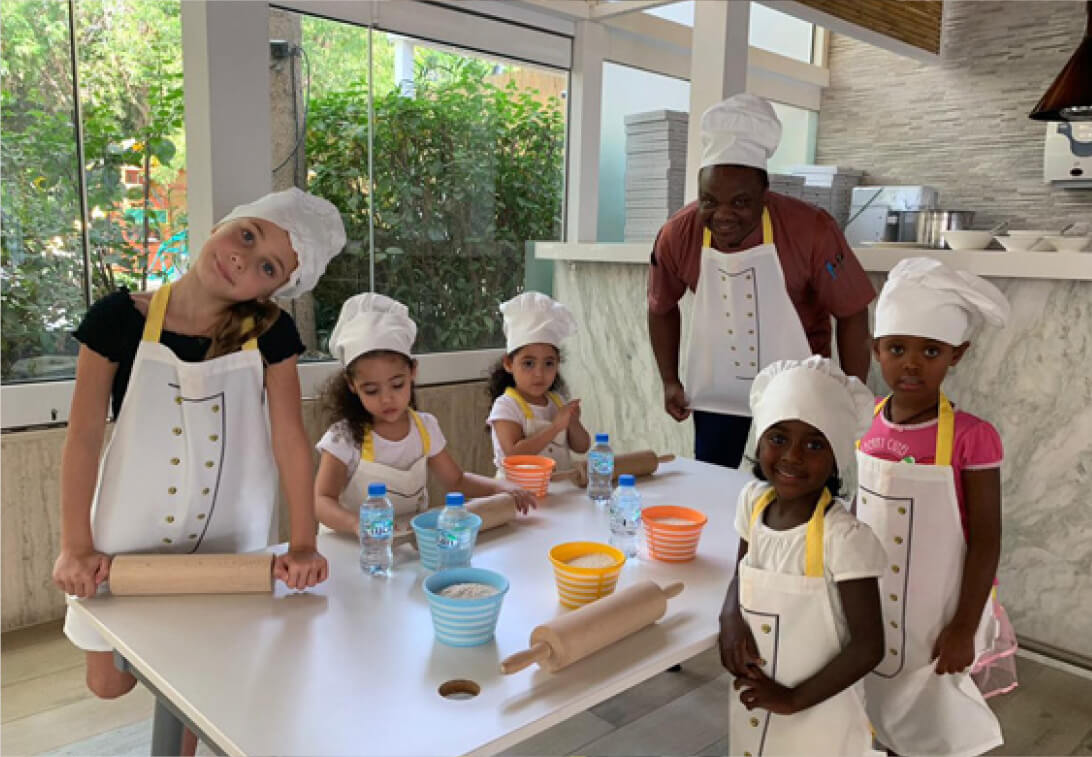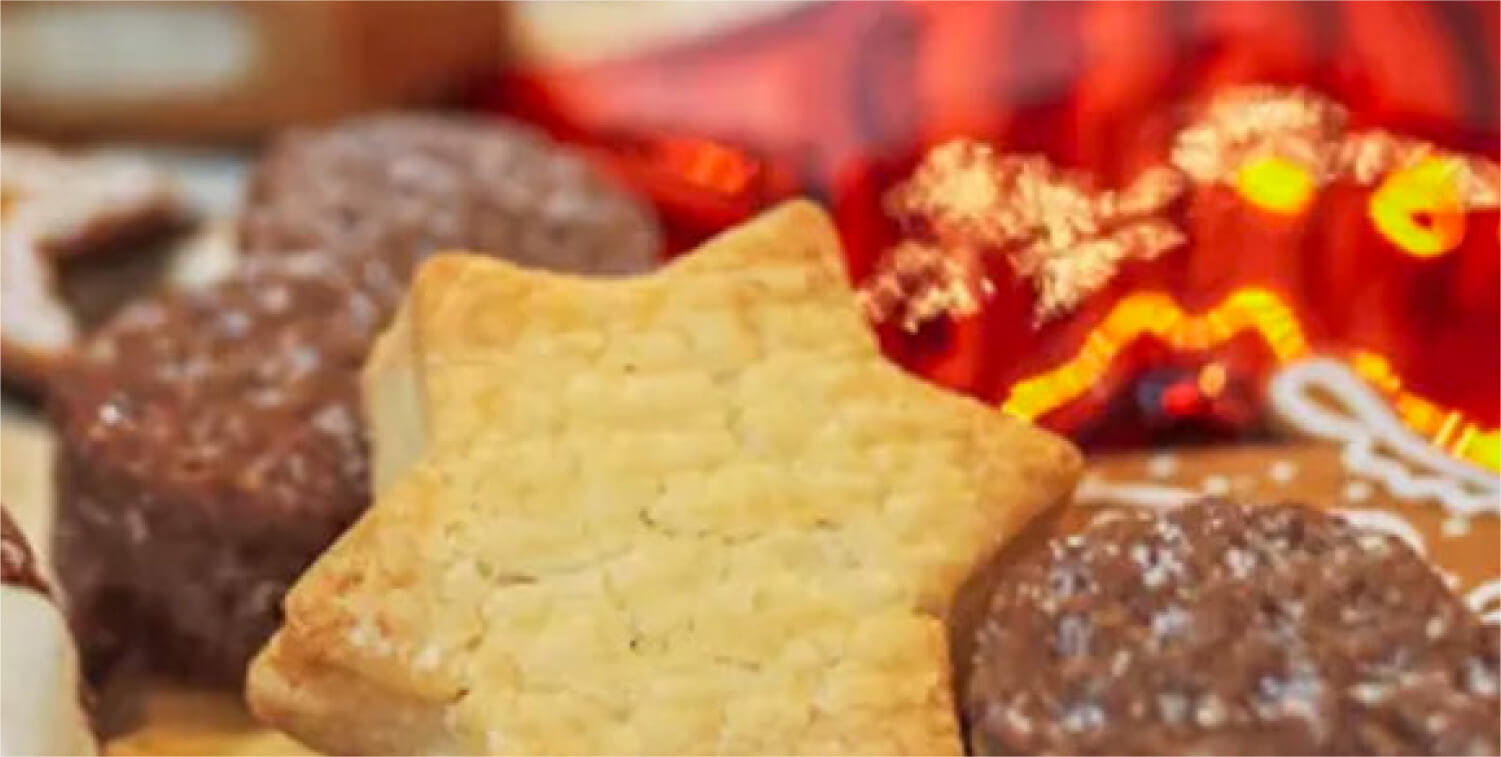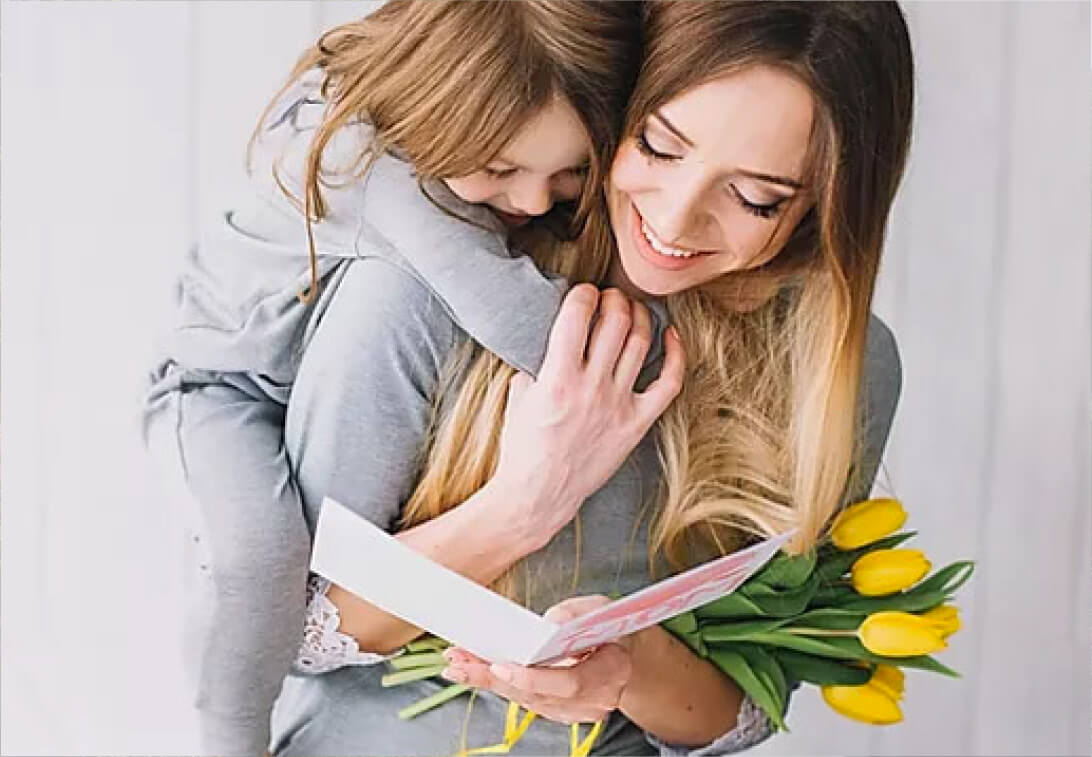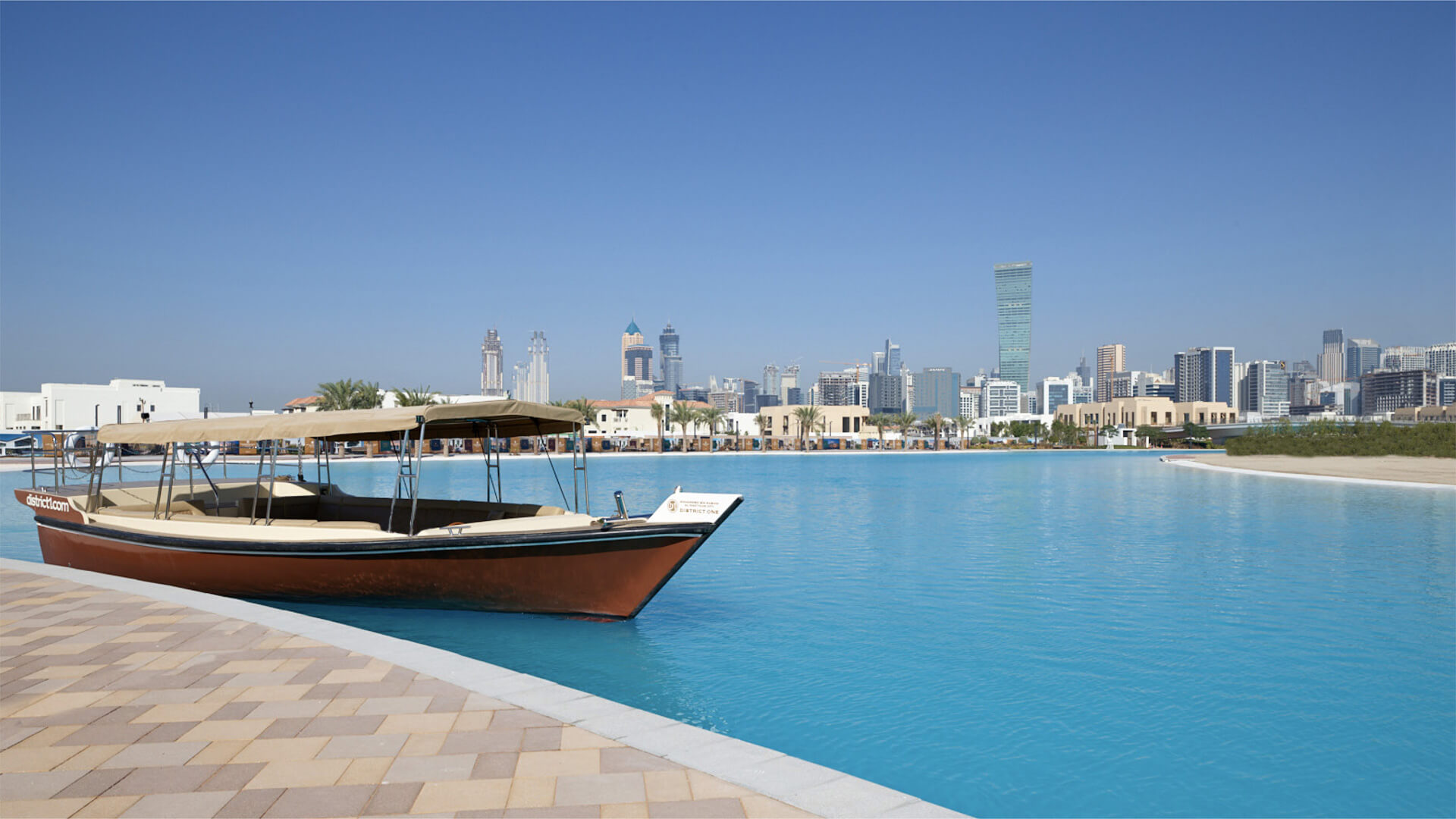 DELUXE LIVING SPACES WITH EXCEPTIONAL AMENITIES
At Mohammed Bin Rashid Al Maktoum City – District One, outstanding living spaces with world-class amenities blend seamlessly with sustainable development and eco-friendly design. There is something for everyone here, from entertainment venues to supermarkets, from child-friendly playing areas to extensive community spaces. Enjoy exclusive access to our specially constructed cycling and jogging track, state-of-the-art fitness centres and, of course, the one and only Crystal Lagoon.
With an eye to the future, our one-of-a-kind community champions eco-friendly design and abundant green cover. All of the common areas are illuminated by the latest solar-powered lights, while more than 60% of the whole community is covered by 26 million square feet of greenery. This grand megapolis is where sophistication and sustainability go hand in hand.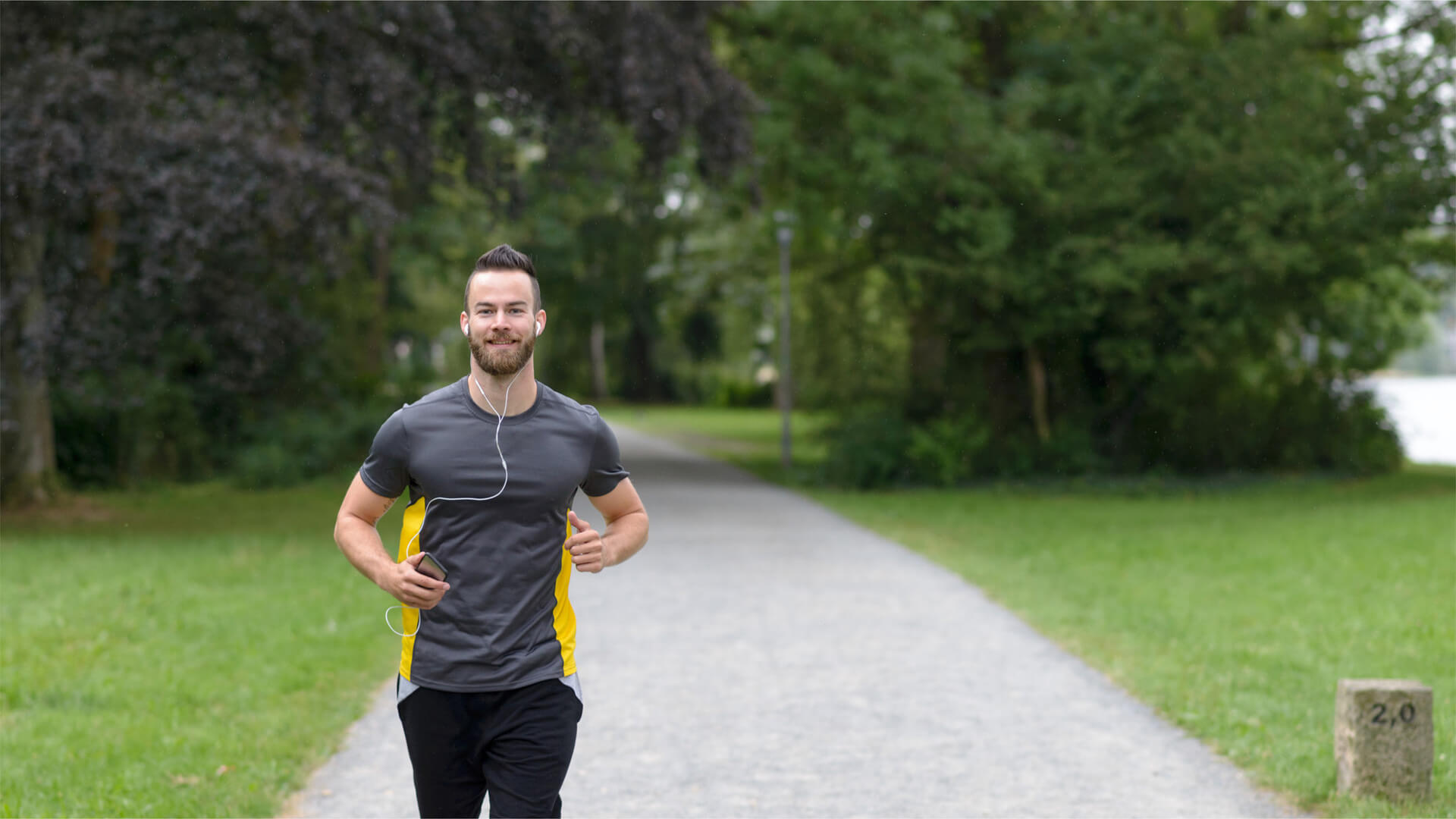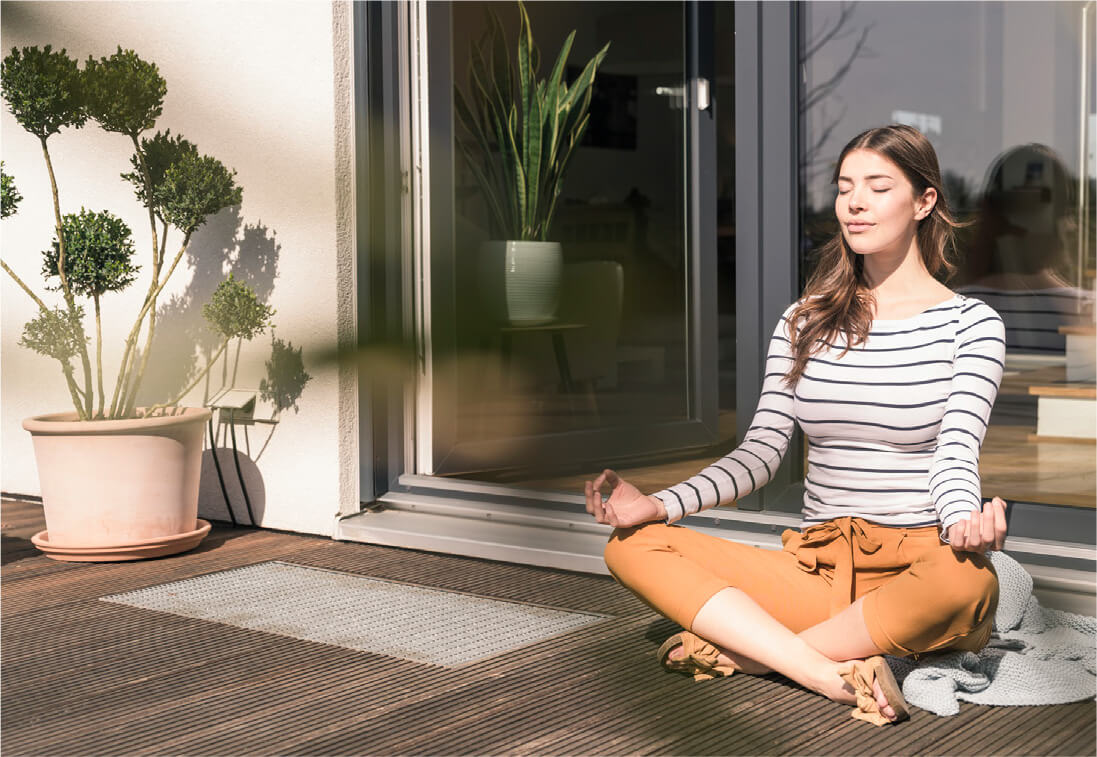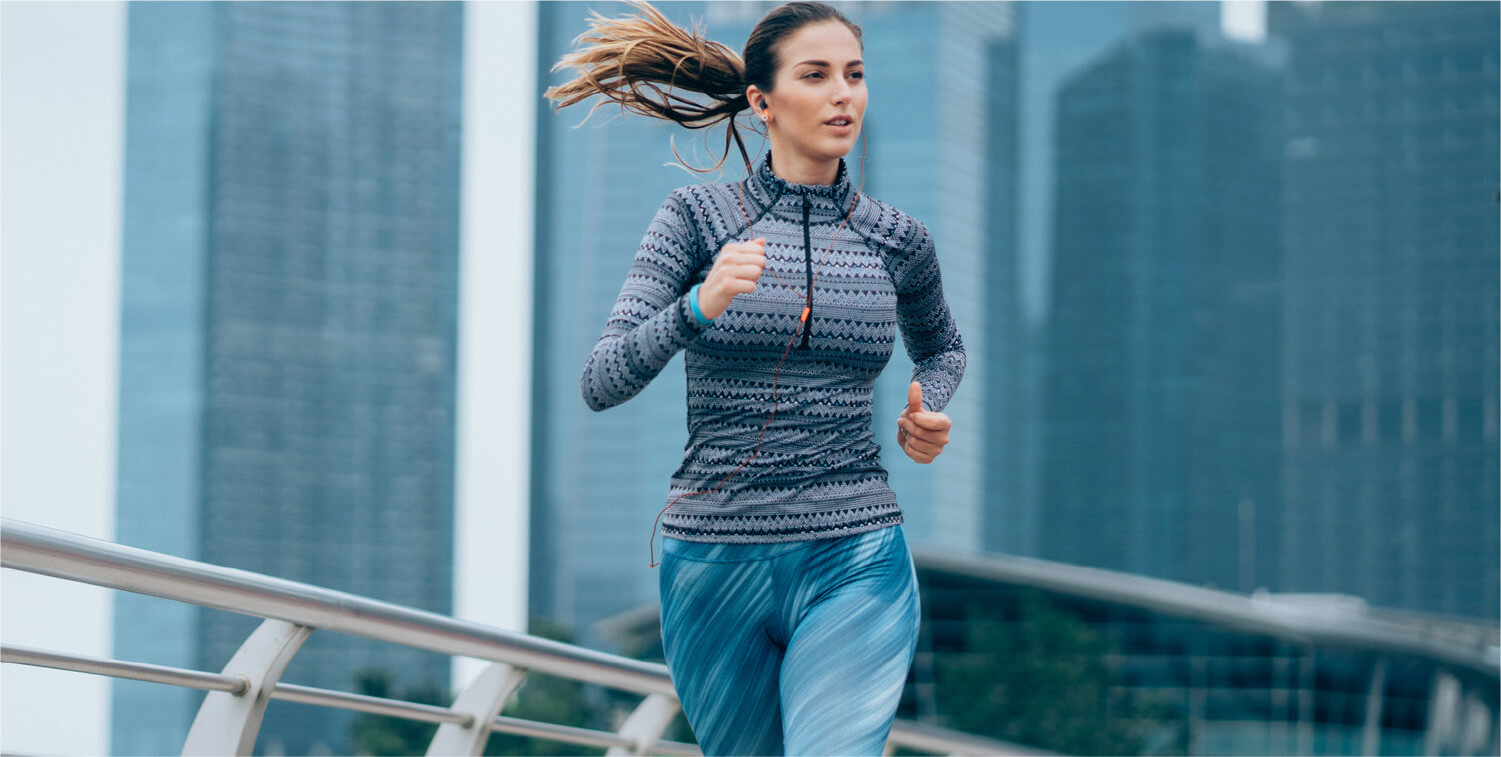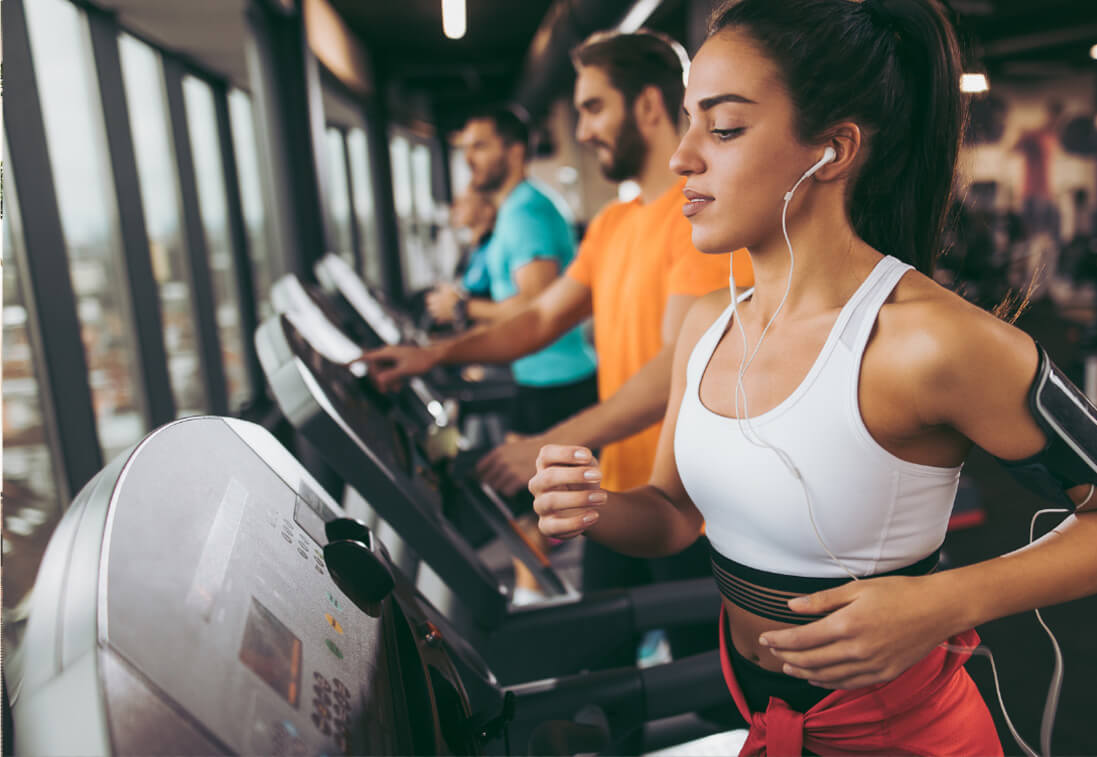 Our green neighbourhood gives you an inspirational environment in which you can lead a fulfilled, healthy and stress-free life – while still staying at the centre of this bustling megacity. After all, fitness and wellness are not just optional: they are a way of life at Mohammed Bin Rashid Al Maktoum City – District One. One of the most prestigious mixed-use developments in Dubai, our low-density community is built to cater to every aspect of wellness.
Energise your day with a jog or a lap along our specially constructed jogging and cycling track. Spend your weekends kayaking or paddle boarding on the glorious Crystal Lagoon or take up aqua aerobics. Refresh your body, mind and soul with yoga and meditation sessions on the scenic white sand beach. Our magnificent villas and mansions also come with state-of-the-art gyms and fitness centres. Live life to the fullest at Mohammed Bin Rashid Al Maktoum City – District One.
START YOUR WARM UP.
At District One, you can expect the best of amenities at your door-step. Now you can look forward to yet another vibrant activity zone in Dubai's most prestigious community at its Multipurpose Court, where you can enjoy sports like Tennis and Basketball with your family and friends.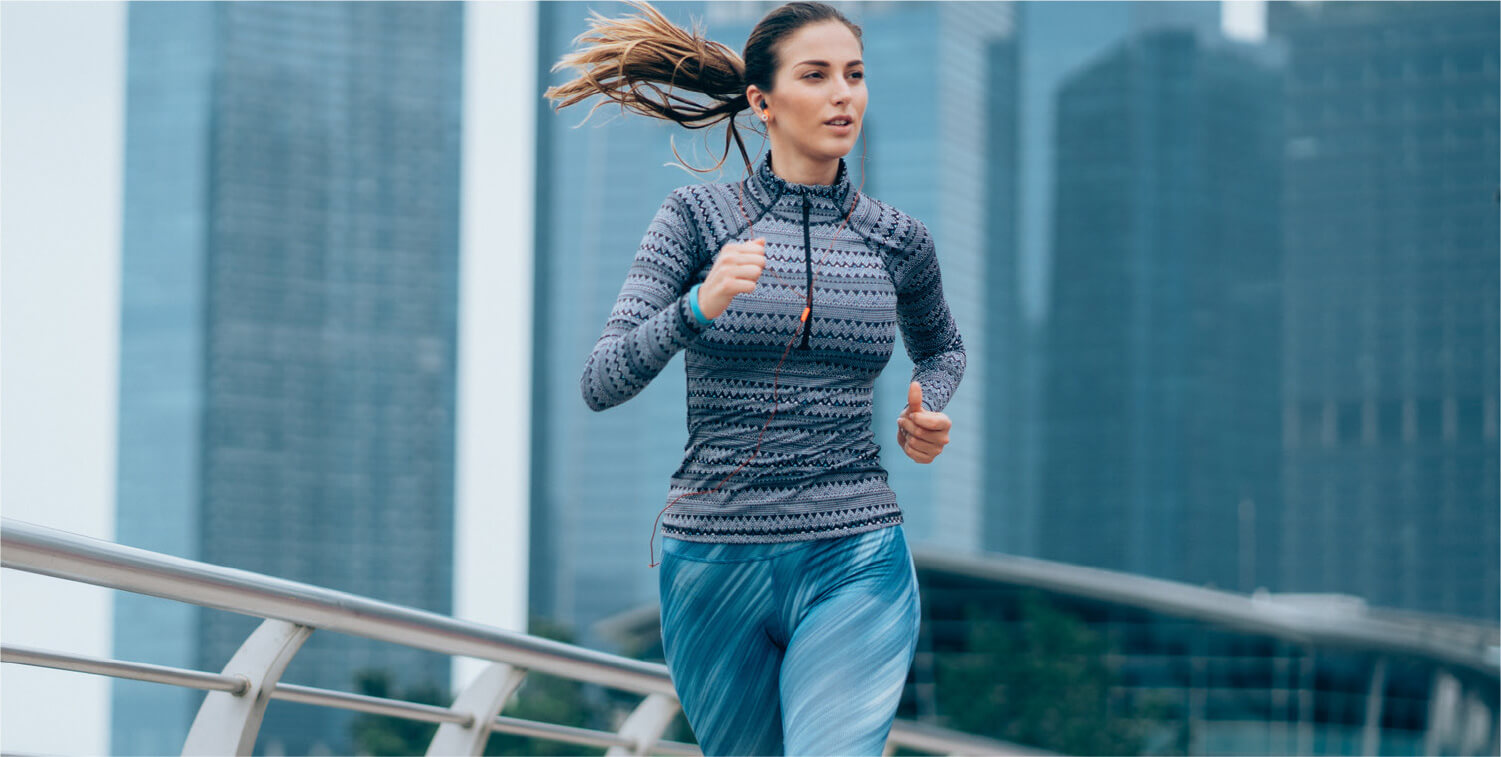 FOR ENQUIRY
For more information on District One or to request a member of our sales team to contact you, please fill in the form below
CONTACT US
Leave your contact details and we will get back to you soon

CONTACT
TOLL FREE: 800 111 111
Outside UAE: +971 4403 0000
Email: info@district1.com
FOLLOW US ON
ADDRESS
District One Sales Centre, Mohammed Bin Rashid Al Maktoum City, District One, Al Meydan Road, Dubai, United Arab Emirates, P.O.Box 128600
PROPERTIES
LAGOON
NEWS AND EVENTS
News 1
News 2
Event 1

To top
©District One 2020. All Rights Reserved.